Surprisingly, for first time since long ago, I didn't spend even a second to sleep! Simply wonderful but painstaking too. If I didn't sleep, it's all the lame stuff that I have to went through.
After the morning Mass, I already could feel the lameness around. No one else at home except my brother who was "sticked" to TV's cartoons. Nothing much I could do in front of laptop, only can check mail, play games, plus some chores to do. Even though I start to feel sleepy, somewhat I got the strength to resist it. LOL, seems like torturing myself le...
After the lunch I went upstairs and do some praying and studying. Looking at the Biology books drove me very sleepy, even without really reading at it! Luckily I had some refreshments like malt drinks and so on. Very lame till now right?
Is "not sleeping" LAME?
Not so long after that I went to church for Novena. Kinda touched because I have not gone there for so long. Yup, it's a perfect timing to venerate my Mother Mary just days before Christmas, and what an awesome feeling! Wakaka....
Upon reaching home, I got an Airasia red cap form my cousin! Wow, how wonderful! Yes, I have to admit I am an Airasia fan....
I love Airasia, now everyone can fly.....wahaha
As a substitute for dinner, we had rojak, made by my Mum. Check this out!
Yummy Bintangor-style rojak! Wanna try?
To even add to my delight, finally I can make the monitor work for me!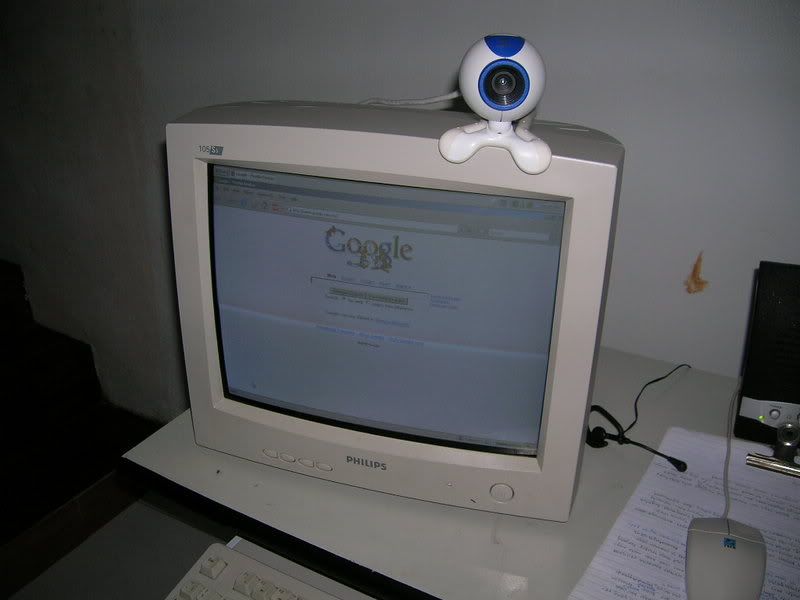 Final straw for me! If still cannot then KO la...
OK lo, I think that's all from me for today. Maybe it's a boring post? Let you all to decide.

Yup, Christmas is getting very near by now! My heart's now is reserved for the birth of Christ in my own heart! Now I just want to rejoice, be joyful, and be grateful to God! Continue to hope as well!

God bless you all!